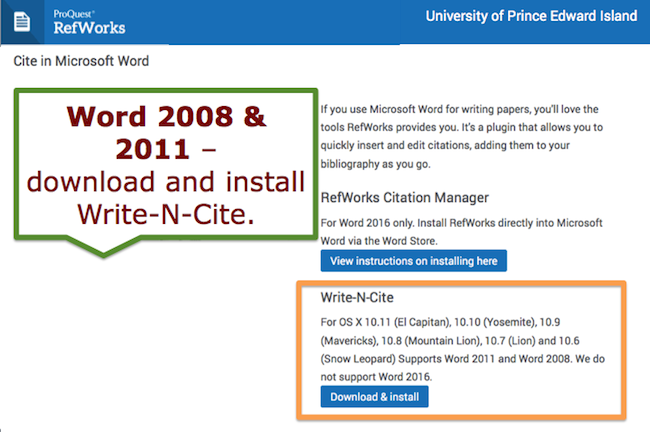 If you use Microsoft Word 2016 on a Mac you will need to create your in-text citations using RefWorks Citation Manager instead of Write-N-Cite (which is not compatible with Word 2016 on a Mac). RefWorks Citation Manager is specifically designed for the New Version of RefWorks.
Write-N-Cite's Mac version looks a little different but functions identically to the PC version.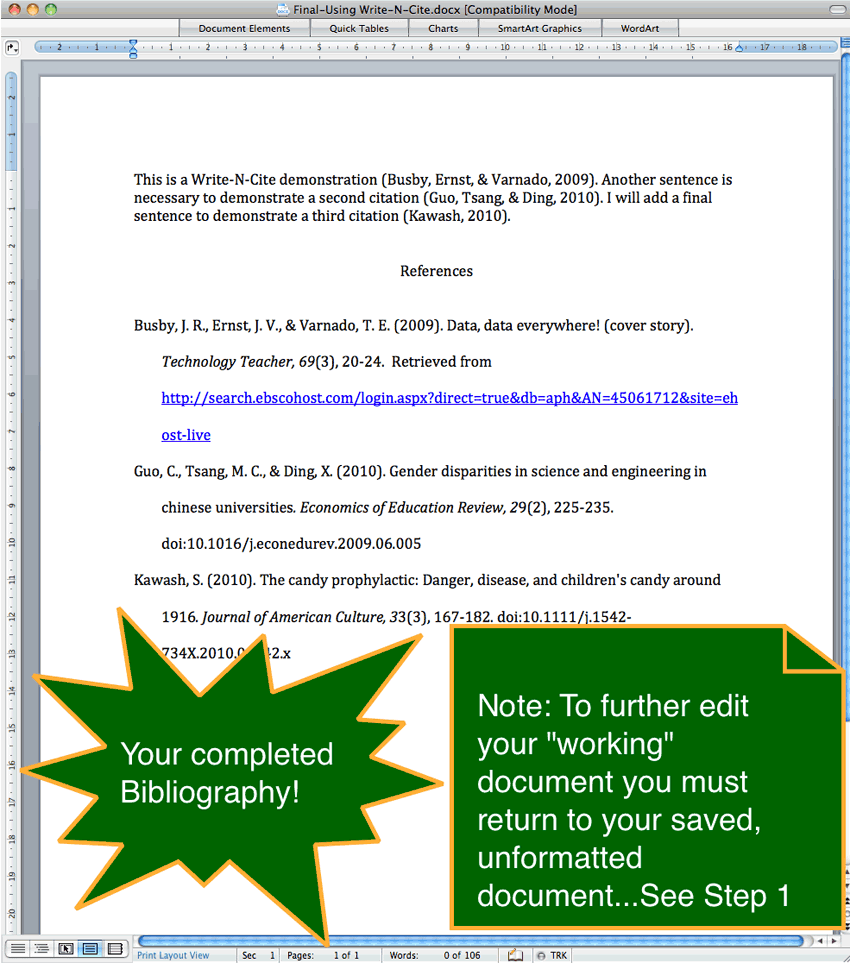 Installing Write-N-Cite on a Mac:
First, download Write-N-Cite to your computer. If you have an older version of Write-N-Cite already installed, you may get a pop-­­up message like the one below when you open Word. To download the latest version of Write-N-Cite, login to your RefWorks account and go to Tools --> Write-­­N-­­Cite.
There are two versions of Write-N-Cite available: Mac and Windows. Choose the appropriate version for your computer, and download and install the software. Then, open Microsoft Word.
If you open Microsoft Word and don't automatically see the Write-N-Cite toolbar at the top left of your screen, go to Help and search for "Write-­­N-­­Cite." This will give you a link to show your WNC toolbar.
Before you login to Write-N-Cite, your toolbar will look like the one below. Click the person icon to enter your RefWorks login information:
Enter your RefWorks account info in the login window. All the sources currently in your RefWorks account will then be downloaded to Write-N-Cite in Word.
Now, your Write-N-Cite toolbar will look like this. You're ready to write…and cite! Firefox for mac 51.